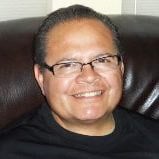 CHINO, Calif. – May 30, 2023 – Motivational Fulfillment and Logistics Services ("Motivational"), a provider of fulfillment, shipping, packaging, and other value-added services to retail and direct-to-consumer clients, has named Carlos Chavez VP of Continuous Improvement. Chavez will drive operational excellence across the organization, implementing tools and processes to increase efficiencies, improve quality, and reduce costs.
"Carlos is a fantastic addition to the team," said Mike Venditti, COO of Motivational. "He brings extensive experience in business management and optimization, but most importantly, he shares our passion for getting better every day. I'm excited to see our continuous improvement initiatives advance under his leadership. They are tremendously impactful to our clients, partners, and the team."
Chavez brings extensive experience in operations management, lean methodologies, and process optimization. Prior to joining Motivational, he was Director, Smart Factory Transformations for CREAN Inc., where he helped clients across a range of industries achieve operational excellence. Other roles over his 20+ year career include Continuous Improvement Manager, Sr. Supply Chain Manager, Production Manager, Project Manager, Sr. Consultant, and Operations Program Manager. He has a BS in Business Management from The University of Phoenix.
"It is immediately clear how central a culture of continuous improvement is to Motivational's DNA, and that really impressed me," said Chavez. "I'm really excited to join a team that places such a high value on exceeding client expectations, and to contribute to the ongoing success of the company and its clients."
Chino, California-based Motivational is a full-service 3PL that is committed to fostering a culture of continuous improvement and operational excellence. The appointment of Chavez as VP of Continuous Improvement is a testament to this mission. He will play a key role ensuring the organization continues to deliver more value to clients with a focus on service, delivery, and quality.
Chavez is based in Chino, California.