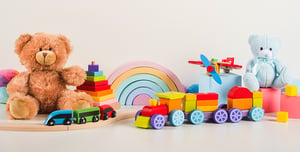 Expert Fulfillment for
Baby Gear
Complete and compliant fulfillment services for child & baby products A trusted partner to top child and baby brands.
We've been providing fulfillment and logistics solutions for over 40 years. We help some of the top names in child and baby products get their products to customers on-time, cost-effectively, and in the right condition.
We understand that getting your products into the hands of customers rapidly and in compliance with all requirements and regulations is a complex process - especially in today's omnichannel environment. But we've got you covered. From meticulous quality control to reliable lot tracking to managing complex vendor compliance requirements, you can rest assured that your child and baby gear will be handled with care - and seamlessly delivered to your retail partners and end consumers alike:
Fulfillment across all your sales channels including B2B/wholesale, eCommerce, D2C, and Amazon.

Specialized support that goes above and beyond - from kitting and packaging to product assembly and rework
Established Retail Relationships
Deep expertise to ensure your shipments meet even the strictest retail specifications for smooth delivery.
Flexible rack and bulk storage options to accommodate small to bulky items.
Conveniently location near major interstates and the ports of LA and Long Beach.
Quality Control and Inspection
Meticulous quality control and reliable lot tracking to manage complex requirements.
Comprehensive, Secure EDI Integrations
Ensure seamless transactions and accurate data for even the most detailed retailer requirements.

All EDI Protocols Supported

Meet Retailer EDI Compliance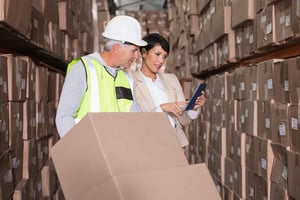 Let's Talk!
Let us know how we can help you meet the challenges of your housewares business.